Fundraising Tool Kit
We have created a Fundraising Tool Kit for Group Leaders to utilize so they have everything they need to run a successful fundraiser!
---
Pre-Fundraiser Documents
Let us introduce ourselves!

Introductory Letter
Sample Butter Braid® Pastry Fundraiser Dates 

Dates are flexible depending on what works
best for your group! These are a great guideline
to get you started!
Sample Butter Braid® Pastry Order Form

Sample of our Butter Braid® pastry order form.
(Full color front, back is customized for your group!)
Uplifting Promotions Brochure 

PDF version of our printed informational brochure.
Butter Braid® Pastry Baking Tips

If you are baking multiple Butter Braid® pastries at a time,
this gives you some images and tips to help!
Butter Braid® Pastry Sampling Tips

Check this out for some talking points to share with your group
at a kick-off or sampling event!
USDA Smart Snacks Info

If your school has questions about how USDA Smart Snacks
regulations apply to fundraising, check out this flyer!
---
Fundraiser Documents
Ten Tips for a Successful Fundraiser!

Check out these proven tips for great results!
Book of Motivation

Check out these fun incentive ideas to help
get your group excited about participating!
Online Store Add-On 

Check out this quick tutorial on setting up the online
store add-on to your fundraiser, allowing all of your
participants a unique link to share and take orders online!
Online Store Seller Tips 

Check out these four simple steps to share with sellers
to help them crush their goal using their unique online
store link!
Butter Braid Fundraiser Kick-off Video

Show or share this video to help kick off your Butter Braid fundraiser!
Facebook group for social media promoting!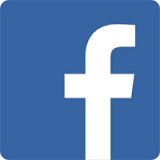 Join our Facebook group set up just for group leaders to be able
to copy and paste text and images to post on your group's page!
Braid Fundraiser Announcements!

Whether you do video or PA announcements,
these can come in handy to help you know what to say!
Butter Braid® Pastry Fundraiser Article

Customize this article for your group newsletter!
Butter Braid® Pastry Fundraiser Staff Letter - Fundraiser Start

Edit as needed, print and include with order forms when you put them in teacher's boxes.
Butter Braid® Pastry Fundraiser Staff Letter - Mid-Fundraiser

Use this letter mid-sale along with the reminder flyer for students.
Butter Braid® Pastry Fundraiser Reminder Flyer - Mid-Fundraiser!

Send this half-sheet flyer home mid-sale to remind
them that the end of the fundraiser is approaching!
Butter Braid® Pastry Fundraiser Reminder Flyer - Delivery!

Send this flyer home prior to delivery to remind participants
that they will need to bring their pastries home and get them
in their freezers on delivery day!
We encourage you to use your group's Online Ordering Link. Check your confirmation email, midway email, or totals reminder email for your custom link, or contact us and we'll forward it to you! After you enter your orders in your custom link, you can save it as an Excel file to your computer!
Here's what our customers are saying…
Julie, Thank you so much for a successful fundraiser. My oldest son is 20 so I have been doing school fundraisers for a very long time. This was the most well organized, easiest fundraiser I have ever done. The pastries are so easy to sell and you have this process so fine-tuned that it made my job almost foolproof. Both of your employees that I met in person were very efficient and pleasant as well. I will definitely be suggesting our school works with you in the future for upcoming fundraisers. Thanks so much!
WOW….What a wonderful product. I have been purchasing from fundraisers for quite a while & I don't want to wait for another fundraiser!!! I would love to be able to purchase your wonderful braids when I have friends and family functions. Please make your product available to the regular public. It would make the world a happier place for sure. Ha!
Thank you for helping us have a successful Butter Braid tasting day. We have had a lot of enthusiasm about this fundraiser! We appreciate your helpfulness!
Just finished our Butter Braid Fundraiser and wanted to say how great you guys were to work with, you made everything so easy on us!! Thank you so much!!
Elementary P.T.A. President
We would like to thank you for working with us on our Butter Braid fundraiser. All money from the sale of the bread goes toward scholarships for women to continue their education. We really appreciate your help and support!